May 18th, 2015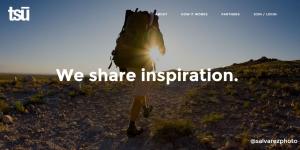 I've recently launched my artwork onto tsu, a relatively new social media platform with over 3.0 million users already. I joined based on the recommendation of one of my FAA group administrators. It works in a similar way to facebook and twitter except that the developers and owners join in the feeds and listen to & respond to users comments. It is by invitation only (see link for my invitation should you wish to use it).

However the big difference with tsu is that it encourages users to post and share original content i.e. photos, art, writing music etc. Also the other plus is that it rewards the creators of original content by paying them through sharing advertising revenues. I have only made cents so far but it is more about growing your network of like-minded contacts and more exposure for your artwork than the money. There are many charities on tsu to which you can also donate your earnings.

I think it is a slow build process to create a good network and that it requires some work. You are interacting with like-minded, helpul & friendly people with a good spirit on there. Basically you earn money on having your original content (photos, art, writing, music) shared and liked by other people. If you then invite others to join (they are effectively your children on a family tree type of network structure) you can earn a small share of anything they earn and so on. I was a little dubious to start with but it was free to join and I had an invite from one of the group administrators on Fine Art America. As I said before I have made a little and the network it is building steadily. However I have increased my contacts and the views on my FAA photos quite considerably. I think that one needs to work at it for a few weeks to get a feel for what's going on. Basically you need to interact with others and post original photos and share other's original photos and comment on them & interact. I've made some great contacts already and it appears easier to comment in discussion threads under posts than some other social media.

Should you wish to see what's going on and how it works please feel free to use my invite at https://www.tsu.co/RTWBart or the link attached to this blog. It is free and you just need to complete a basic short form to join. Should you need any help getting started or further information please do ask me.

August 11th, 2014
Hello to all on fineartamerica,

Well I finally took the plunge and launched myself on here at last yesterday. It all looks quite exciting. Not sure I'm doing everything I should yet so if anyone has any tips or hints about the best ways to go forward once artwork has been uploaded I'd be grateful.

I'm particularly fond of photographing the natural world. My work includes landscapes, primarily coastal due to my location near to the breathtaking north Devon & Cornwall coast and my passion for walking. Sandymouth is one example shown here. I also enjoy capturing more unusual shots of wildlife, plants etc

Here we run several holiday cottages and have a sculpture garden exhibiting many talented local sculptors set in over 5 acres of mature gardens and woodland. The sculpture gardens are open by appointment or can be visited on set open days.

If anyone would like to follow me on here or on my twitter account at https://twitter.com/RTWBart please feel free.

Best wishes,

Richard